SAN DIEGO SEAL KILLER TRIAL began on Tuesday for a homeless man accused of beating a seal pup to death.
Roy Lee Miller says he killed the animal because it was making strange noises and seemed in distress. Miller, 44, was arrested on a warrant and arraigned in Superior Court on a charge of cruelty to an endangered or protected animal.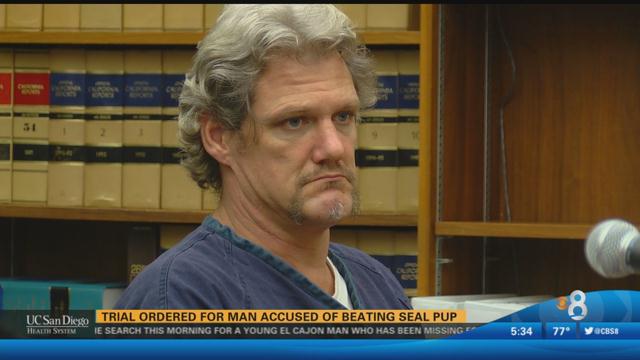 Miller is accused of repeatedly striking the seal pup in the head with a rock, leading to its death. The attack occurred last February underneath the Sonar Bridge off North Harbor Drive.
A marine mammal vet says she had seen the pup the same day and didn't notice anything out of the ordinary. She said the pup appeared to be in good health
Miller faces 5 years in prison, if convicted.
CLICK HERE for more info on this story